The food bank has a remarkable history
Here you can access the archives of the Food Bank's newsletters and history. Enjoy reading about the Food Bank, donors, sponsors, partner agencies, and more below. Thank you for being part of supporting our neighbors facing hunger!
10/2022
6/2022
3/2022
2/2022
Autumn 2021
Kenai Peninsula Food bank is a registered 501(c)3 nonprofit organization, EIN 94-3112445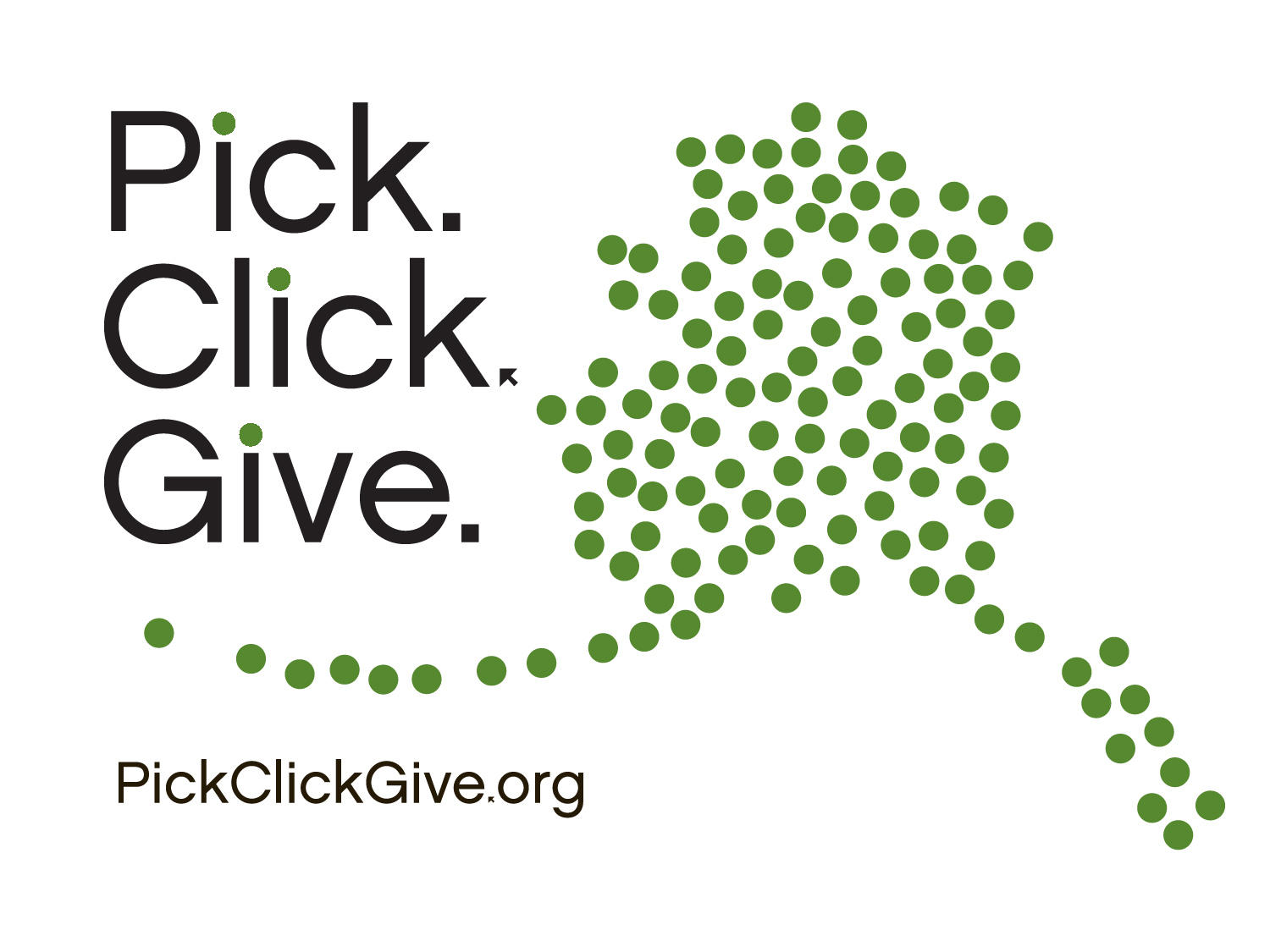 Kenai Peninsula Food Bank is an official Pick. Click. Give organization!
Pick.Click.Give. allows Alaskans to donate a portion of their Permanent Fund Dividend to Alaskan causes they care about. We hope you will choose the Kenai Peninsula Food Bank. And if you've already chosen a recipient for 2022, you can change the recipient organization up until August 31st this year!
Thank yous
Scholars' Den and Dan Sullivan thank the food bank and Greg for jobs well done.
Art Auction and Spring Festival 2022
The Peninsula Clarion was there to document our first ever art auction, which featured mostly artwork from Alaskan artists. They also talked about our annual Spring Festival.
Nikiski Shelter of Hope
Greg attended the ribbon cutting of the Nikiski  Shelter of Hope on May 20, 2022. KPFB has been partnering with the shelter by providing food, clothing, and more. We were so excited for their official opening!
Volunteer
Our volunteer Zach was in the Clarion on January 27, 2022 serving food at Project Homeless Connect!
Praying Pelican Missions
Thank you to the Praying Pelican Missions for volunteering in our garden and kitchen on May 31 and June 1! They worked hard planting potatoes, tilling land, cleaning up, serving food, and more.
KPFB Progress Days and HELP Program 2021
In 2021, the food bank hosted an incredibly successful Progress Days event, raising over 1 ton of food! We also had our HELP program, which featured both online and in-person educational opportunities to help reduce food insecurity on the Kenai Peninsula.
KPFB In the News
The Peninsula Clarion did an article on KPFB's October events!
Nikiski Middle School
Teachers Maggie Grenier and Lara Lindeman and their students from Nikiski Middle School helped KPFB put together kid goodie bags for the Tsalteshi Haunted Trail. Thank you!
Healthy Eating Lifestyle Promotion Program (HELPP)
For additional information, call
Greg Meyer, Executive Director at (907)262-3111
Return Form to: Kenai Peninsula Food Bank 33955 Community College Dr, Soldotna
email: lindak@kpfoodbank.org or info@kpfoodbank.org
Fax: (907)262-6428