Partner with us to Give hope to the Hungry
Host a food drive during the month of October to participate in the Trick or Eat event. This event was started by Brad Schmitz in Anchorage, and this year, it has expanded to include the Kenai Peninsula! To participate, please fill out the Food Drive Registration Form below. Thank you for partnering us to help our neighbors facing hunger!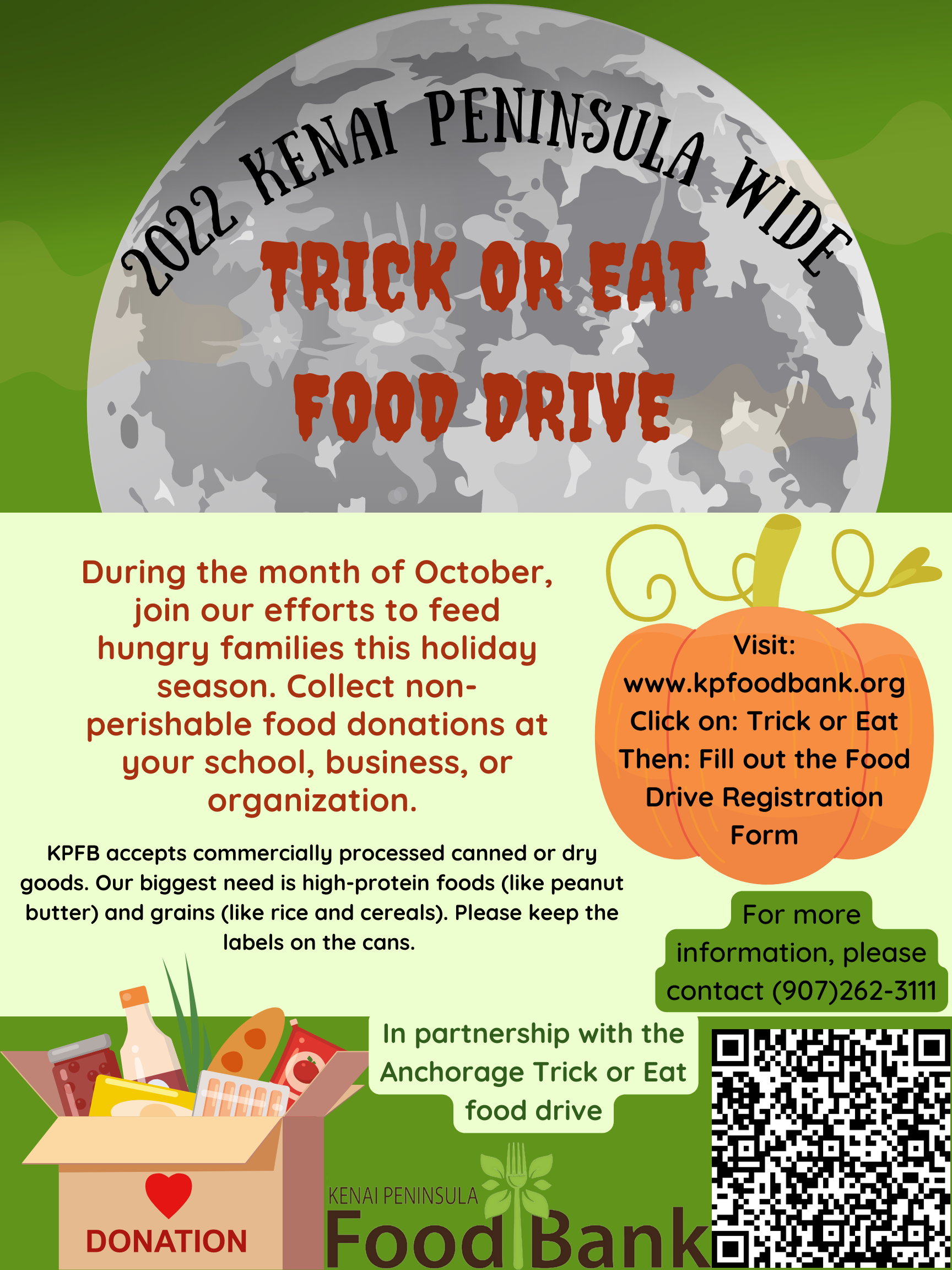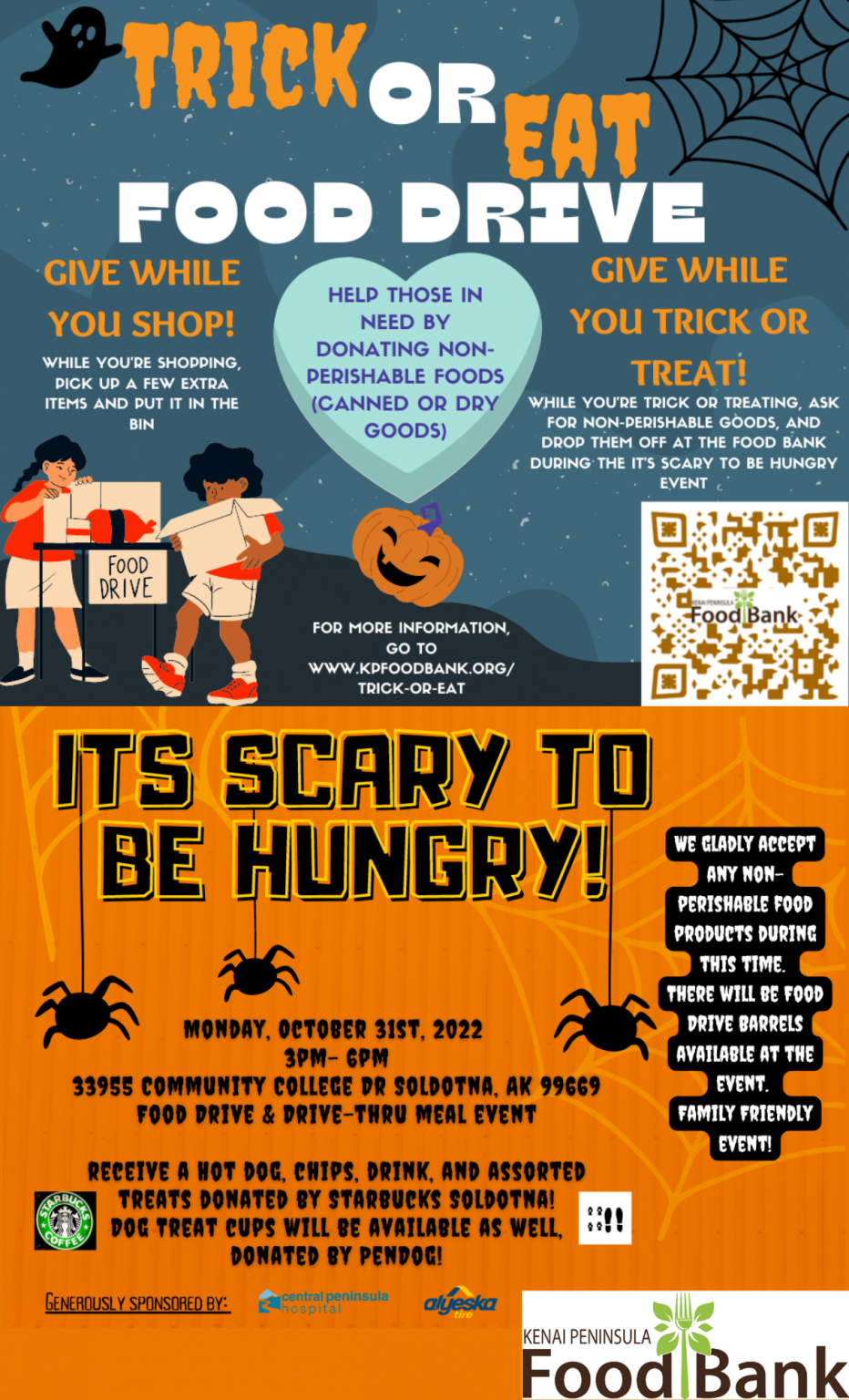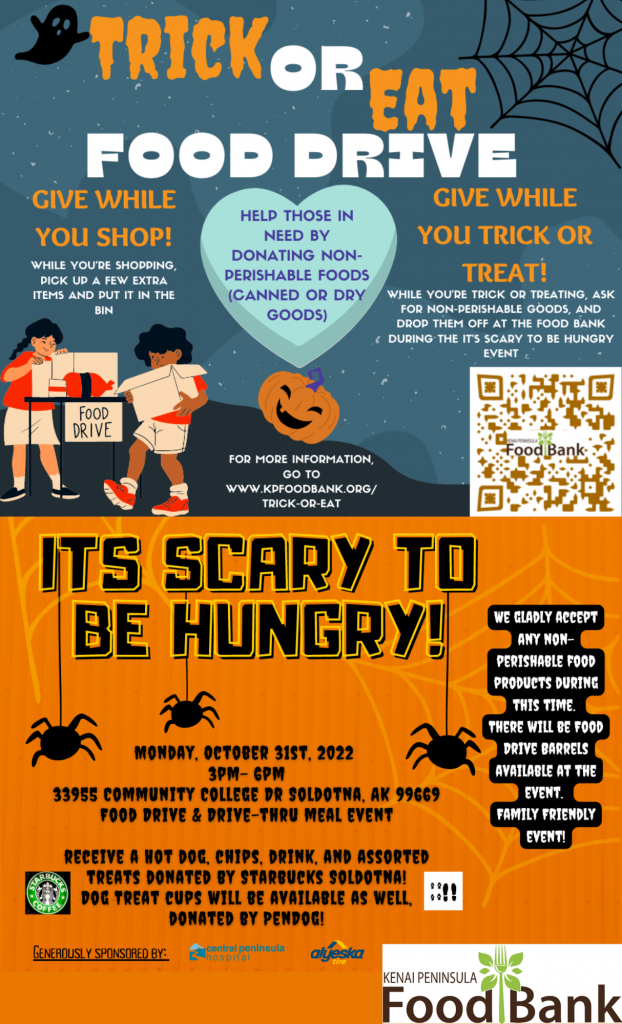 Kenai Peninsula Food bank is a registered 501(c)3 nonprofit organization, EIN 94-3112445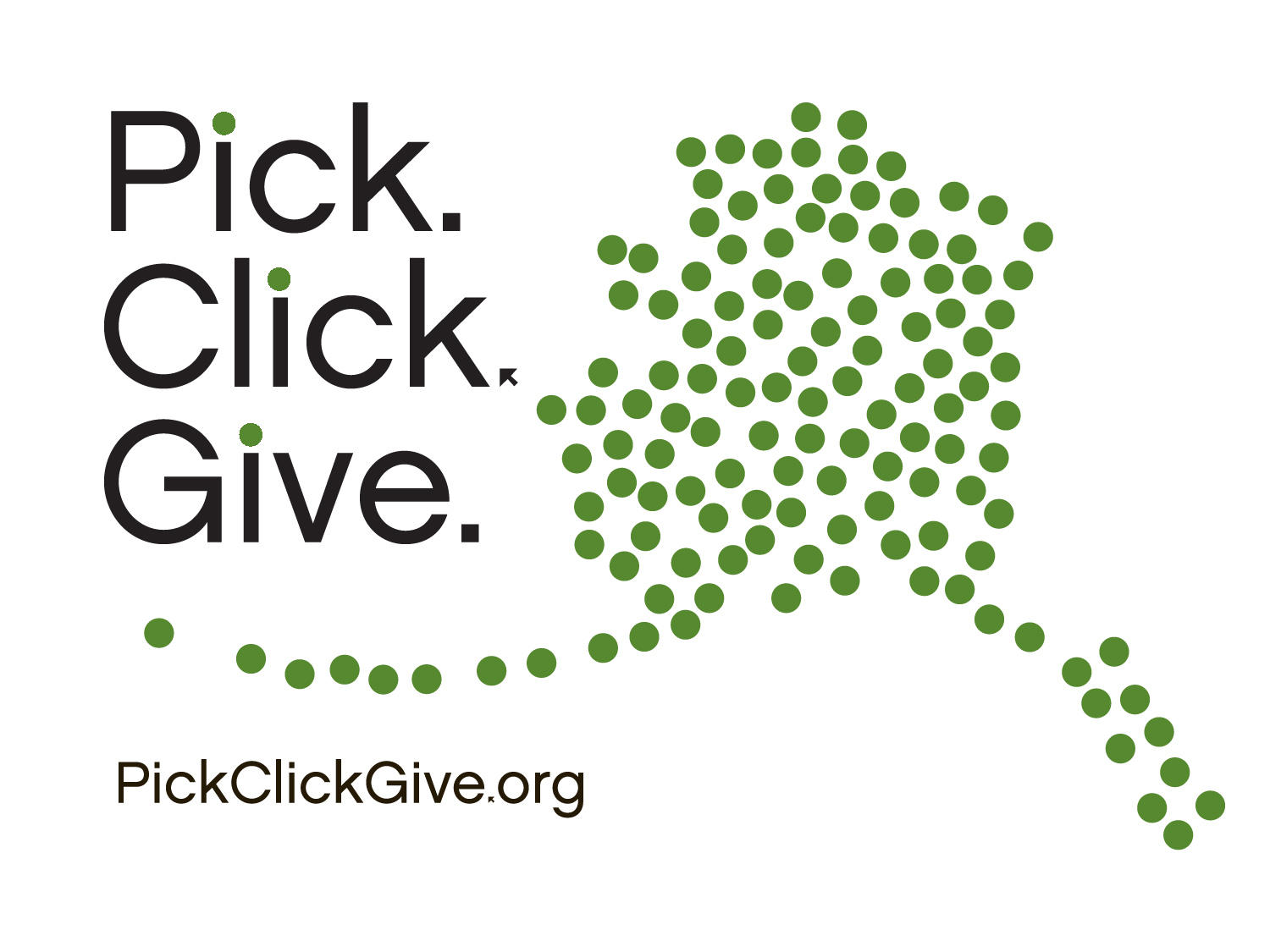 Kenai Peninsula Food Bank is an official Pick. Click. Give organization!
Pick.Click.Give. allows Alaskans to donate a portion of their Permanent Fund Dividend to Alaskan causes they care about. We hope you will choose the Kenai Peninsula Food Bank. And if you've already chosen a recipient for 2020, you can change the recipient organization up until August 31st this year!
For additional information, call
Greg Meyer, Executive Director at (907)262-3111
Return Form to: Kenai Peninsula Food Bank 33955 Community College Dr, Soldotna
email: lindak@kpfoodbank.org or info@kpfoodbank.org
Fax: (907)262-6428