Nuvision Alaska HELP FIGHT HUNGER
October 1, 2021

-

November 1, 2021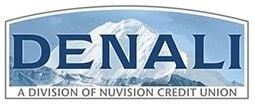 We are once again partnering with Peppercini's Catering to collect food and financial donations to help The Children's Lunchbox program feed our local neighbors in need through their pantry pack program.  Last year's drive was a great success, Nuvision Alaska Members supplied over 3,500 pounds of food and $3,000 to provide much needed meals for local families.  This year we can do more!
It's easy to help:
Drop off a non-perishable food donation to any of our Nuvision Alaska branches
Quick & Easy! Donate to our GoFundMe for The Children's Lunchbox of Anchorage
Let's Do our Part:
"Hunger in this country existed long before COVID-19, but the pandemic has thrust more and more of our neighbors into food insecurity.  With support of our community, together we can end hunger one helping at a time." – Claire Babineaux-Fontenot, CEO of Feeding America
DOUBLE THE IMPACT:
Nuvision Alaska is matching your member financial donations!*
With your help, we can fight hunger for local children in Alaska. Please email AK_marketing@nuvisioncu.org for any questions about this project or cause.
Thank you for your time and potential support!
---
*Nuvision will match financial donations made to The Children's Lunchbox GoFundMe. Match will be limited to up to a $5,000 total match raised in account. Nuvision will be making financial donations to UAF Student Food Pantry, Helping Hands Food Bank of Juneau, Kenai Peninsula Food Bank, & the MatSu Food Bank.